We want your input to make Cowles Library a better place!
Cowles Library adopted a new Strategic Plan a year ago that envisioned the Library as the University's "hub for learning and scholarship." Since that time, important steps have been taken in that direction, including using position openings to hire a new STEM Librarian, as well as a new Campus Engagement Librarian. To take our efforts to the next level, however, we need your help!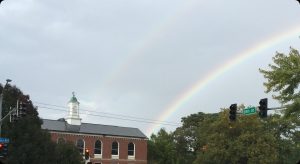 Cowles Library is revising its Master Facility Plan to guide future functional arrangements and renovations in the facility. An architectural firm has been retained for the planning project and the development of a concept layout. This is where you, our users, come in:  We'd love to hear your thoughts on what features/services/resources/spaces you'd like to see in an updated library facility!
We are hosting an "open" session on Friday October the 28th from 8:45-9:45 a.m. in Room 201 of Cowles Library. All Drake students, faculty, and staff are welcome to attend. If you are planning on attending, we'd appreciate it if you'd fill out the VERY short form below.
We will also build on our success at designing the popular "extended hours" space by using Social Media, electronic means, and "pop up questions" in the Library to gather further input. So watch for more ways to provide input as our process proceeds, and, as always, we here at Cowles Library appreciate your interest and support.
---