Are you a visitor to Cowles Library or the Drake Campus? Need instructions on how to connect to the "Guest" wireless? Find them below!
---
1, Connect to the network "DUGuest" from your computer or tablet.  This screen displays: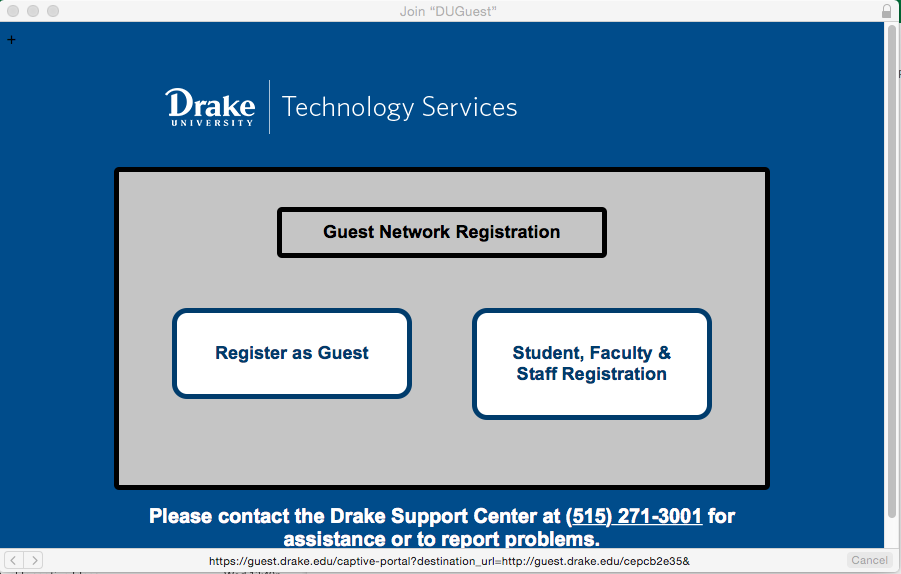 2) Visitor should choose "Register as Guest"
The following screens display: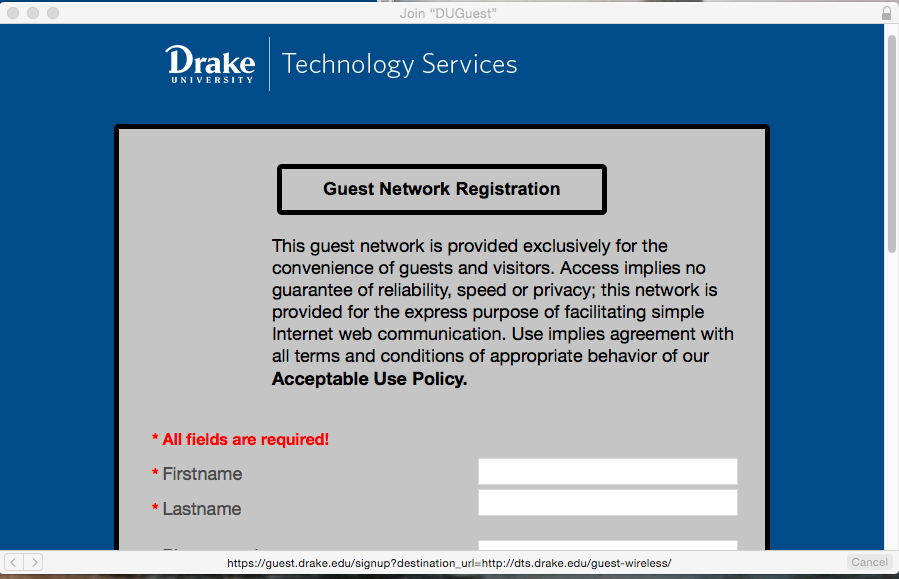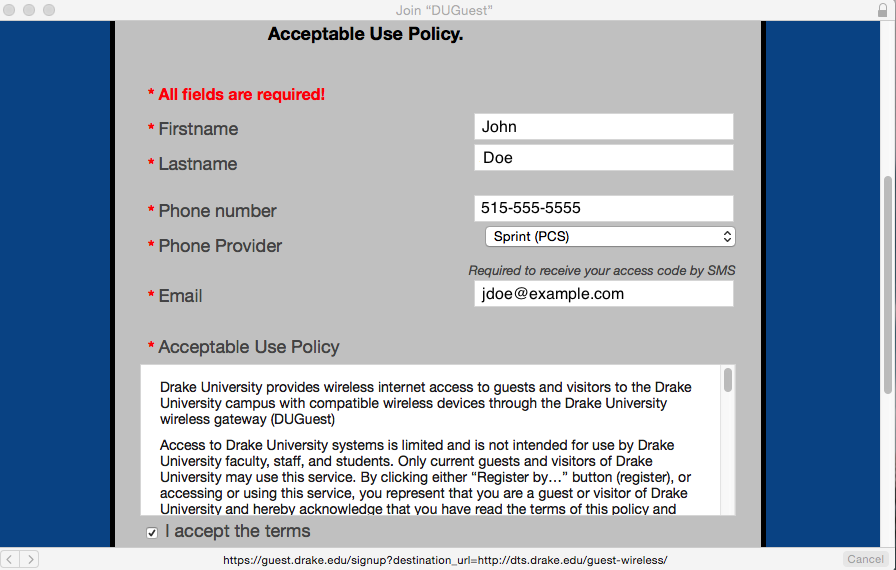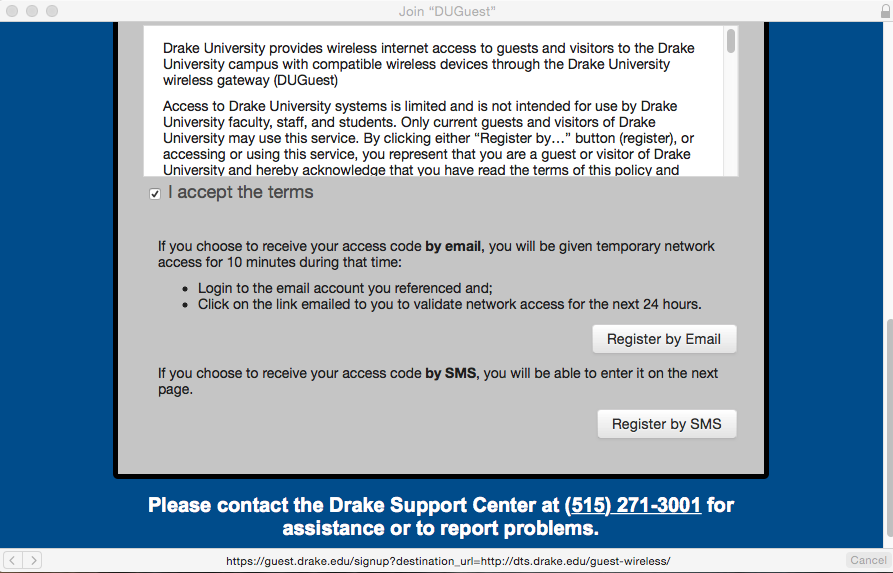 3) You'll note you can get your registration code (PIN) by email or text message.
4) Once you get your code, enter it on the last screen: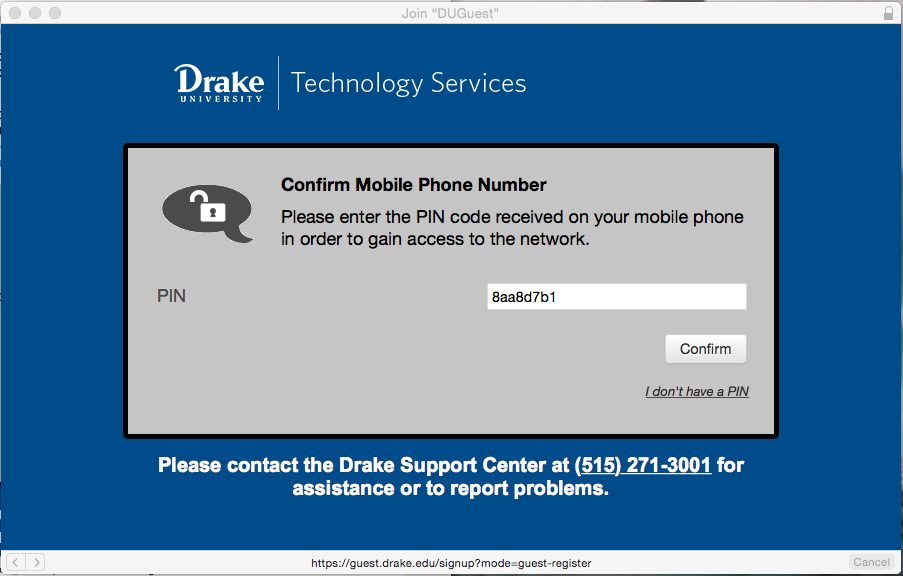 It should log you in very rapidly.