The Wall Street Journal is now available to all students, staff, and faculty at Drake University! Once you've signed up, you can access it directly from their web page, and once you've logged in, you can access it from anywhere.
Signing up is easy! First, make sure you're logged in to Drake web email or to my.drake.edu. Then use this link: https://library.drake.edu/find/article-databases/goto/wall-street-journal/ , using your Drake email as username and set up your password. That's it! Once you have your account set up, you can also download and configure their app (see below).
Have an existing WSJ account? Look for a pop up directly under the email address box that says, "Already have an account? Sign in here." That will enable you to reactivate your account under the Drake-sponsored membership.
This subscription gives you access to the last four years of WSJ content; if you want to access backfiles, you can search issues back to 1984 using this interface.
App authentication: Go to Profile > Log in, and enter your Drake credentials (email and password). After logging in, you have the choice to verify email or continue to WSJ (see below). It's best to click "Send Verification" otherwise it will pester you each time you log in.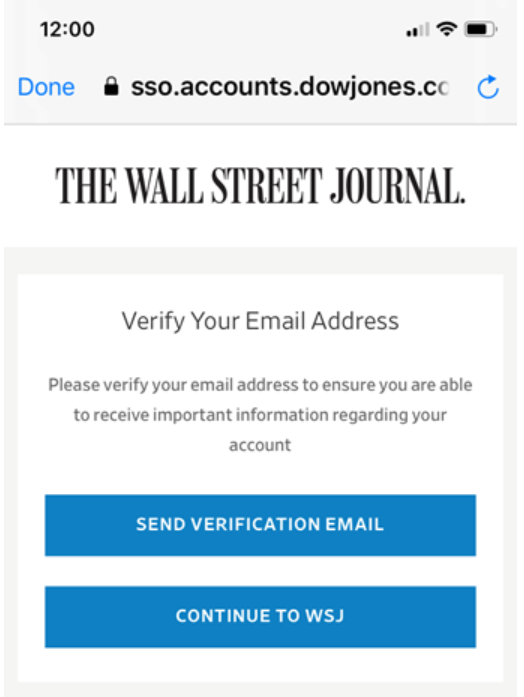 Having other issues? Call us at 271-2111 OR email: reference@drake.edu