Drake Librarian Selected as SPARC Open Education Leadership Fellow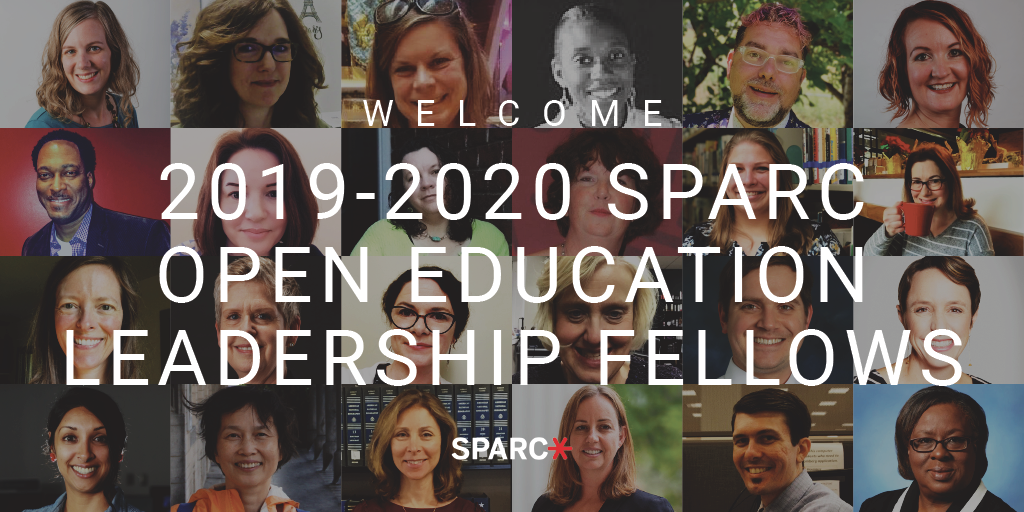 Teri Koch, Collection Development Coordinator & Professor of Librarianship at Cowles Library, has been selected as a fellow in the SPARC Open Education Leadership Program, a two-semester intensive professional development program to build a comprehensive understanding of the open education space coupled with practical know-how to lead successful open education initiatives that benefit students, especially Open Educational Resources (OER). Teri is one of 27 fellows selected from a competitive application pool for the program's 2019-2020 cohort.
Cowles Library Dean, Gillian Gremmels says: "Cowles Library is committed to supporting and expanding open education on campus. We are proud that Teri has been selected for this program, and believe that her work will benefit students at Drake."
About her participation, Teri says: "My goal for participating in the SPARC Open Education Leadership Program is to enhance my own knowledge about OER practices and pedagogies so that I can become a more effective advocate for open education at Drake. I'd like to learn who is currently utilizing OER in their classes, who would like to do so, and what barriers they face. I am working to expand awareness and create training opportunities for those wishing to explore either the adoption or creation of OER." To help her understand the current status of OER at Drake, Teri is asking faculty who are using or are considering using OER in their courses to fill out a short form.
In recent years, librarians at Cowles Library have worked to make textbook access more affordable for students in the following ways:
Presented about textbook alternatives at the 2014 & 2015 Drake Learning Symposium to encourage faculty to adopt materials already licensed via the library as textbook alternatives
Created a research guide to help provide information to faculty looking to adopt and/or create open access textbooks
Worked with individual faculty to find electronic versions of textbooks appropriate for use in their courses.
Worked with Drake Online Programs to provide unlimited-use electronic textbooks to online learners whenever they are available..
Over the past several years, purchased more than 70,000 eBooks on the SpringerLink platform. These eBooks can be downloaded in full as PDF files at no charge, and most titles offer the option to purchase a softcover printed version for $24.99.
"Academic libraries sit at the intersection of faculty, students, and high-quality resources, and therefore are essential partners in advancing open education on campus," said Nicole Allen, Director of Open Education for SPARC. "A large part of what makes our program successful is the unique and valuable perspective each participant brings to it, and a vibrant community of practice develops amongst the cohort. We are proud to have Teri among our 2019-2020 class."
Cowles Library is a member of SPARC, which is a global coalition dedicated to making Open the default in research and education.