This post is part of a series of "Resources and Services" posts from the Faculty of Cowles Library.
---

Whether you're looking to get started learning about a new topic or you need historical primary sources, the African American Studies Center can help you in your research. This multidiscipline database explores African American contributions to many different fields like business, education, science, medicine, and government.
The collection includes high quality reference works like biographies on over 6,500 important historical and contemporary figures as well as a large collection of primary sources. Use biographies, timelines, and charts to figure out the landscape of your topic or browse through maps, images (like the one below), film clips, and speeches to primary source. Try out the "at a glance" pages to consider multiple entries on the same topic.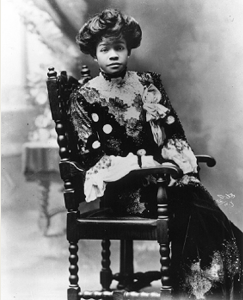 To access this resource, go here. You can look by subject, under African American recourses or search for it by name. Since African American Studies Center isn't included in SuperSearch you'll have to go directly into the database to see everything it has to offer.
---
List of All Resources and Services announcements
Most popular:

1) New York Times Digital Subscription
2) Chronicle of Higher Education